Table of Contents
What Is a Commercial Mortgage?
When you get a mortgage for commercial property like an office building or shopping centre, the loan is backed by that property. The money from a commercial mortgage is usually used to buy, refinance or redevelop commercial real estate.
Even With Poor Credit, Can You Secure a Commercial Mortgage?
The answer is yes. You can get a commercial mortgage even though you have bad credit. It will be more difficult because of your bad credit score, so you might need to look for a bad credit commercial mortgage lender if you have a lot of debt.
Because you have bad credit, lenders think you're a bigger risk, which can make the interest rate on the amount you want to borrow higher. This is done in case you can't pay.
6 Great Benefits of a Commercial Mortgage
When you buy business property, you can get a commercial mortgage, which gives your company a lot of advantages over renting the property or getting other financing. Here are some of the most important reasons to get a business loan:
Interest Rates Are Falling
Commercial mortgages are better than unsecured loans because they come with lower interest rates than other loans. It will be easier to determine how much your business will spend if you pay your commercial mortgage regularly. When you agree to a commercial mortgage contract, the monthly payments will usually be less than the rent, so you will save money while you live there.
Gains in Capital
For a long time, property prices have been going up, so there's a good chance the value of the commercial property you buy will also go up. When you sell the property, you can get a lump sum that you can invest or use as a retirement fund when you need money. However, you will still have to pay capital gains tax on the money you make when you sell your home.
Not Squandering Money on Rent
Renting is when you give your money to the landlord instead of paying off the rest of the balance on the house and eventually becoming the owner. Renting a home or a business space is sometimes considered "dead money". In many cases, renting a business space can be a good option; however, buying commercial property will give you something to show for your money each month.
Make Money by Renting
Renting a house or apartment usually means you can't sublet space unless the landlord allows you to. But it is possible to rent out extra space or land linked to the property if you own it. If you rent out offices, parking spaces and storage space for a fee, you can make a lot of money, among other things.
More Control Over the Appearance of the Property
Your business location can greatly impact your company's image – especially if customers and clients come to your place to buy things or meet. It's up to you how professional your company is seen, if you have control over how the outside of the building looks. If you rent a building, the landlord has a lot of power over important things like how the building looks, how the facilities are run, and how the outside of the building looks. For example, you might not be able to show your signs the way you want, or be able to change them to match your brand colours.
Less Difficult To Get Out Of
If you own the property and no longer want to use it, you might be able to sell it instead of breaking a business lease. Some commercial leases last for a long time, and it can be hard to break a lease early.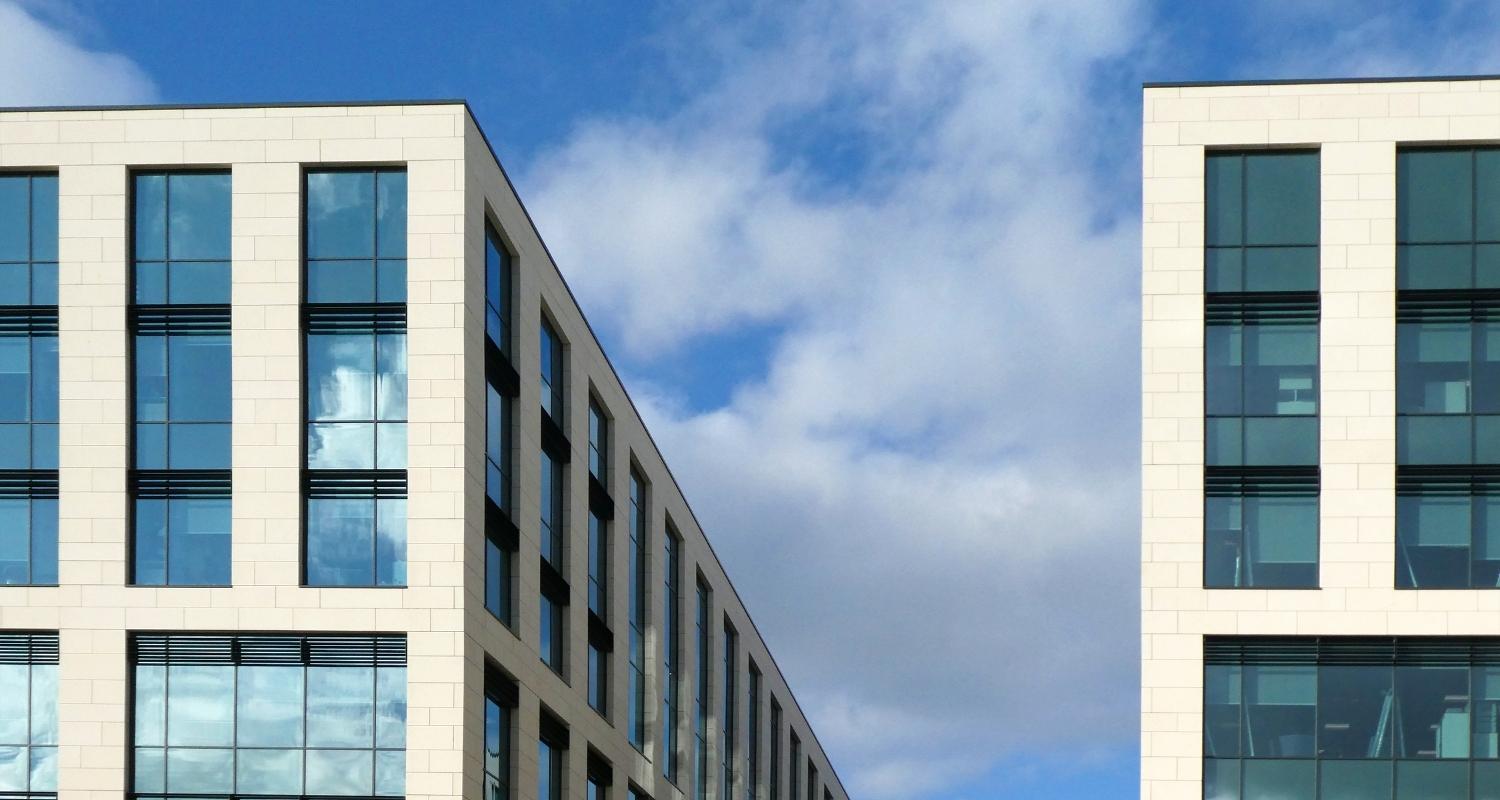 The above list of 6 benefits should help you decide whether you should get a business mortgage instead of renting or taking out a different kind of loan.
How a Commercial Mortgage Fits Your Company's Needs
If you want to buy your own residential building, a commercial mortgage is a good way to go about it. If you want to get more money out of it, a commercial mortgage is good for both you and your business.
Choose Amansad Financial
Our private mortgage selections are generally based on the property, its equity, the borrower's capacity to make payments, affordability, and a realistic strategy for transitioning to non-private financing within a fair length of time.
Whether residential, land or commercial, Amansad Direct Lending Group has the resources and relationships with private lenders and investors to get the money you need. Contact us for a customized Private Mortgage Solution today by calling us at (877) 756-1119 or visiting us online at amansadfinancial.com.