If you're considering bankruptcy as an option to your debt situation, and your primary residence is in Alberta, there are some things for you to consider first. Here are answers to some questions that many of our clients ask us regarding Bankruptcy in Alberta: Will a declaration of bankruptcy lead to ...
➤Read More
Red Deer Foreclosures - What are your options? The city of Red Deer is right in the middle of Alberta, close to the midpoint of the Calgary-Edmonton Corridor. After Edmonton and Calgary, it has the third most people. As of the 2013 city census, the population of the city proper ...
➤Read More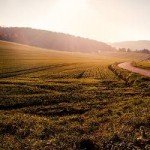 So how do you buy land in Alberta for use such as for a
manufactured home
or acreage? When some people think about investing in real estate within Alberta, they focus on properties in Edmonton, Calgary and the surrounding metropolitan areas. However, Alberta has just as much of a legacy ...
➤Read More
There are some parts of Canada where the prices of real estate have already shot up toward what is likely to be a peak for the time being. In some other areas, though, the markets are just heating up, and interest rates are still at rock-bottom levels. This makes this ...
➤Read More
How To STOP Lethbridge Foreclosures Lethbridge is southern Alberta's largest city, fourth in population in the entire province, after Calgary, Edmonton and Red deer. Lethbridge sits on the Oldman River, southeast of Calgary. Before the 1800s, this area was home to several of the First Nations at different times, including ...
➤Read More