Excluding the separation of common-law spouses, nearly 40% of marriages end in divorce. If you are a homeowner and are going through a separation, here's everything you need to know. Take a look.
You Still Need to Make Your Mortgage Payments
As a legally binding contract between you and your lender, you cannot stop paying your mortgage payments just because you're going through a separation. If your name's on the contract, you will be responsible for ensuring that payments are made regularly.
If you relied on your spouse to make mortgage payments during your marriage, and you're not certain they're paying them after separation, you should contact your lender to verify whether the payments are being made or not. If they aren't, your credit score will be impacted, and foreclosure proceedings may even start.
Breaking Your Mortgage Always Has a Financial Cost
If you decide to remove someone from the title of the mortgage, refinance, or even sell the house, you need to understand that you will incur legal costs.
If you're in the middle of a term, you may have to deal with a significant penalty for breaking the mortgage, particularly if your mortgage is a fixed-rate one. You should consider contacting the lender to determine these costs.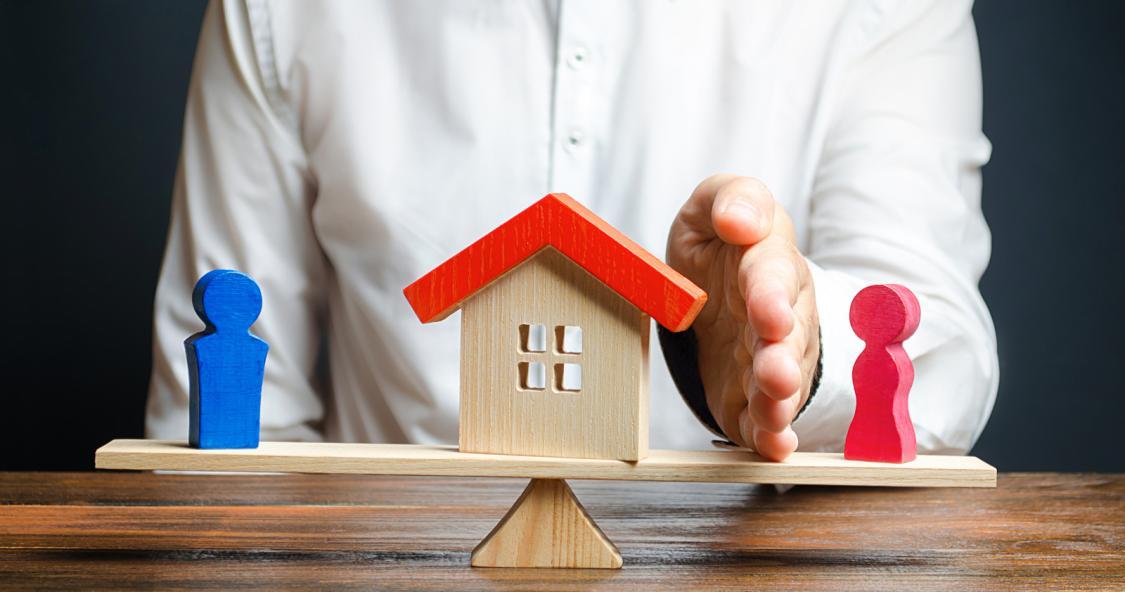 Updating Your Marital Status
When you're filling out an application for new mortgage financing, and you list down your marital status as either separated or divorced, then the lender will probably want to see the legal separation agreement or the divorce papers, respectively. They do this to make sure that you are not responsible for providing support payments to your former spouse.
You May Find It More Difficult to Qualify for a New Mortgage
As your assets separate, so will your incomes. If both you and your spouse were working and qualified for the mortgage on both your incomes, things can get a bit tricky.
You will need to work with your independent mortgage lender and carefully plan things. Understand where you stand financially and whether it's possible for you to take over the mortgage on the house.
Secure Alternative Mortgage Financing with Experienced Private Mortgage Lenders in Edmonton
We are among the leading private mortgage lenders in Canada. If you require alternative mortgage financing options, give us a call at 1(780)756-1119 to get in touch with our experts or apply for the right mortgage here.