What Are Private Mortgage Lenders?
Private mortgage lenders are businesses and people that lend their own money. Because private lenders do not take public deposits, they are not controlled by the federal or provincial governments.
Private mortgages are sometimes for a shorter period of time and have greater interest rates and charges than traditional mortgage lenders. They are meant to be a temporary fix before returning to regular mortgage providers.
Private Mortgage Lenders Across Canada
Private mortgage lenders have remained a popular alternative for homeowners and have played a significant part in Canada's housing industry. According to Statistics Canada, the total value of residential mortgages generated by non-bank lenders reached $47.9 billion in 2020, representing a 36.5 percent increase over 2019.
Why Should I Think About Using a Private Mortgage Lender?
If you have a poor or subprime credit score of less than 600, you will almost certainly need the services of a private lender. Mortgage lenders may use your credit score to assess your financial health, which might affect whether or not you are accepted for a mortgage. Your credit score will rise if you make no late payments, have a low credit usage rate, maintain a low (or zero) amount on credit cards, and have a lengthy credit history.
For mortgage insurance, a credit score of at least 600 is necessary. Because most B Lenders deal with insured mortgages, being unable to qualify for a guaranteed mortgage would exclude you from being considered by many B Lenders. Lenders may also ask you to purchase mortgage insurance even if you put down more than 20%.
How Can I Check My Credit Score?
Equifax and TransUnion are the two credit reporting companies in Canada. These firms will provide you with your credit score and report for free, either by mail or online. They also provide extra goods and services for a cost, such as credit monitoring.
Despite operating in numerous countries, including the United States, Equifax and TransUnion only submit information inside Canada. Your banking institution may not recognize your credit history outside of Canada. If a newcomer or new immigrant to Canada has a limited Canadian credit history, they may struggle to qualify for a mortgage.
Who Can Private Mortgage Lenders Assist?
Private mortgage lenders fill the void created by conventional lenders. Those with a limited Canadian credit history, such as recent immigrants, may encounter extra challenges obtaining mortgage approval from banks.
New Immigrants
Because Equifax and TransUnion only collect credit information from Canadians, anyone with a foreign credit history may have to start again. Certain lenders may make exceptions. New immigrants to Canada do not have at least two years of Canadian job history. Newcomers to Canada may also have little Canadian work experience.
Self-Employed/Irregular Income
Banks often want two years of job history to demonstrate a consistent source of income. Obtaining a self-employed mortgage might be difficult if your income is not consistent and varies considerably. This has a particularly negative effect on people whose income relies on commission or tips.
Bad Credit Mortgages
Private mortgage lenders are an alternative for folks with poor or no credit history. Instead of focusing simply on your credit history, a private mortgage lender may be more interested in how much equity you have in your property.
Private mortgage lenders must report to credit bureaus, but not all do. Making regular and on-time payments on your private lender mortgage may help raise your credit score, allowing you to qualify for an A Lender or B Lender mortgage when it's time to renew.
How Can I Locate a Private Mortgage Lender?
Most private mortgage lenders operate exclusively via mortgage brokers due to regulatory requirements or ease of sourcing. These mortgage brokers will assist you in locating the right sort of mortgage for your financial condition, negotiating with mortgage lenders, and submitting documentation on your behalf. The lender may pay mortgage brokers. If they earn a commission or other remuneration, they must inform their customer of the amount.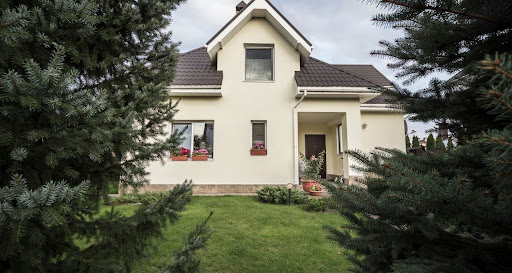 Private Mortgages as Temporary Funding
The short-term nature of private lender mortgages bridges the gap for people experiencing temporary financial difficulties. If you've suddenly lost your job, divorced, or encountered huge unanticipated bills, a private loan might be a temporary option until your financial position improves.
Private lenders' speedy turnaround time allows you access to quick finance, with some lenders providing same-day approvals. They may also serve as a bridge loan as you look for longer-term financings, such as funding the down payment on a new house while you wait for your present property to sell. It may also be used to temporarily finance improvements in order to increase the selling price of a house.