Table of Contents
When prospective buyers are on the market for a new house, they can consider the possibility of constructing their own. The notion might appear wonderful until future homeowners discover what it could cost to construct a house. But even though building a home can be costly, there are numerous ways to make it more affordable for first-time homeowners. Land loans are one of these resources.
What Is a Land Loan?
A land loan, also known as a "lot" loan, is a kind of loan that is used to fund the purchase of a piece of land. You can obtain a land loan if you're interested in purchasing land to build a home or for commercial purposes. Your loan depends on where you purchase property and how you want to utilize it.
A land loan is sometimes confused with a construction loan (another type often used by people looking to build a house). What is the difference? Typically, you will need a construction loan if you want to purchase property and begin construction immediately. These short-term loans are meant for potential housebuilders who want to start their projects immediately and have everything planned and ready to go.
On the other hand, land or lot loans are preferable for prospective home builders who have a concept but may not be ready to construct and finance a house right away. If circumstances delay your construction project by a year or more (or if you're still working on your house plans), a land loan is probably your best option.
Types of Land Loans
Raw Land Loan
Undeveloped land is an area devoid of electricity, sewers and roads. Due to the difficulty of obtaining financing for undeveloped land, you must produce a strong, thorough plan for the site's development. Lenders will see this as evidence that you are committed to the venture, which makes you a less risky investment.
You can also increase your chances of being approved by making a substantial down payment (typically 20% or more) and having excellent credit. Although raw land may be acquired for a price lower than the price of developed property, loans for raw land have higher interest rates and demand greater down payments than other types of land loans.
Unimproved Land Loan
Unimproved land is comparable to raw land but tends to be more developed. Sometimes unimproved land contains some facilities and amenities but often lacks an electricity meter, phone box and natural gas meter.
Although an unimproved land loan is less risky than a raw land loan, it can still be difficult to obtain; therefore, you should have a detailed plan, a substantial down payment (20% or more), and excellent credit. Because unimproved land loans aren't the riskiest, the down payments and interest rates won't be sky-high – but it's normal for them to be higher than other types of loan financing.
Improved Land Loan
Unlike raw land and unimproved property, improved land has access to roads, power and water. Improved land is the most developed property; hence its buying price may be higher. However, improved land loans have lower interest rates and down payments than raw land loans and unimproved land loans. However, making a sizable down payment and having an excellent credit score is still essential.
Land and lot loans are acquired in the same manner as a buyer obtains a mortgage for a home, but since there is no property security, it is more difficult to evaluate the value of the land.
The Bottom Line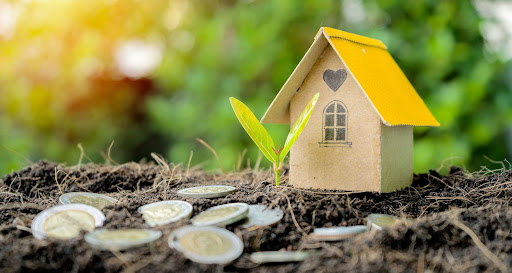 If you want to construct a house, you should consider the pros and cons of a land loan to determine if it's good for you. Amansad Financial can assist you with refinancing an existing land or construction loan to get a conventional mortgage on a newly constructed home. Get mortgage pre-approval now to get started.
A land loan could be your ideal option if you wish to start from scratch. You can begin by browsing vacant lots in your region to identify the ideal building site for you.
To find out more about land loans, visit Amansad Financial online or call us at (780) 756-1119 today.