How to calculate the equity in your home
Calculating how much equity you have in your home at any given time is important for homeowners at every stage of the loan repayment process. Not a lot of people understand that equity does not increase at a linear rate; in other words, with every monthly payment. While each payment does reduce both your interest and principal, at first it does almost nothing to your principal, mostly chopping away at your interest cost on the loan. Also, equity is not just a function of how much you owe on your home; it is also a function of the current market value of the house. During the housing downturn of 2008 and 2009, people who had already made quite a few payments on their homes still found themselves with negative equity, because the market value of their homes was decreasing at such a rapid rate. When the housing market is on the upswing, of course, you can benefit from huge equity gains as well.
How Much Equity Do You Have In Your House
When it comes to calculating your actual equity, though, the process is fairly simple. First, take a look at your most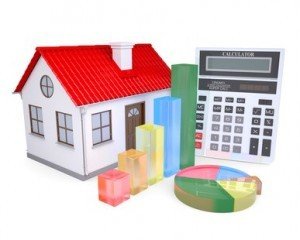 recent mortgage statement to see the payoff value. If you have made a payment since then, you can call the lender (or check online, if you have set up access that way) to find the updated payoff. If you have any other mortgages or liens on your home, find out the current payoff on those as well. Add those together to find your current obligations on the house.
Then you'll want to find the market value of your home. The best way to find this may be to contact a local realtor. If you are confused about how to go about this process, one of the home financing specialists at Amansad Financial can help you find the right contacts to make in order to get a sense of your home's market value. Tax appraisals are one source of this information, but you will also want to look at comparable transactions in order to see what the most current deals for homes like yours in terms of age, square footage and amenities are all doing.
Once you have a dollar figure for the market value for your home, subtract the combined liens from it. So let's say you bought a house for the purchase price of $500,000. You put $150,000 down, so your mortgage was for $350,000. You have been making payments for several years now, so your payoff is down to $275,000. After doing some research, you find that your home's market value has gone up a bit, so you could expect $525,000 out of a purchase now. Subtracting your payoff from that value yields $250,000, which is the equity you have in the house.
Releasing Equity From Your House
Home equity can help you out in a number of ways. Obviously, the more equity you have when you sell the house, the more cash you'll have on hand when it's time to make your next down payment. However, many people take out home equity loans or establish home equity lines of credit in order to get at some of that money they've been paying. Sometimes this is a helpful way to pay for a costly medical procedure, to put a child through college, to buy a vacation home, or to take a long-expected cruise. You can also use this sort of loan to consolidate higher interest debts, such as credit cards.
Release Equity In Your House
Amansad Financial has helped many clients not only secure initial financing for their home purchases but also has worked with people looking for home equity loans. Often, these loans come with less interest than other personal lines of credit. They do add to the amount that you owe on your home, but the short-term benefits of having that money available to you can be considerable. Often you will get the best deal from the bank that issues you your loan, but rates are changing so frequently that it is smart to have a lending expert on your side, finding the best deals for you.
If you are confused about finding the right equity in your home or you are curious about home equity lending, give one of our experts a call today. We can take a look at your existing situation and talk you through the scenarios for accessing the money you've sunk into your home.
Wondering how to go about getting Equity Home Mortgage Refinancing? When people think about refinancing their loans, they often focus on their first note — their primary mortgage. However, if you have taken out a home equity loan, and today's rates are significantly lower, you might not have thought that you could refinance this loan as well. The good news is that you can in many cases, and so if the numbers make sense, refinancing is a solid option for this loan as well.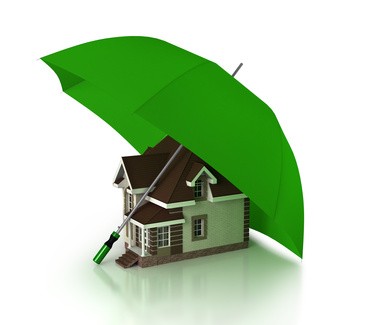 People take out home equity loans for a wide variety of reasons. Maybe one of the kids is heading off to college, and the tuition is higher than they thought, or the college savings didn't yield quite enough to make a dent in the costs, and so the parents tap into their home equity. In other cases, the opportunity has come up for people to snap up a vacation home or a boat on the cheap, and they use the home equity loan to pay cash for it. Even major medical expenses cause people to tap into that home equity at times.
So why would you think about a home equity mortgage refinance loan? Several reasons have motivated other borrowers. Falling interest rates is a big one, but converting a loan from an adjustable rate to a fixed rate is another one. Most experts believe that rates are going to go up in the short term, and so adjustable rate loans are getting less and less attractive — especially since the difference in rates between adjustable and fixed rate loans is so low. Other reasons include avoiding that big balloon payment at the end, adjusting the loan to take more cash out of equity, or shortening the loan term to restore equity more quickly than originally planned.
It's important to remember, though, that refinancing a home equity loan won't always bring you significant cash savings, because there are closing costs and administrative fees to consider. Before you sign on the dotted line, you'll want to compare your current situation with the changes to see if the new payment amount is worth the upfront costs.
Also, there are two risks associated with refinancing home equity mortgage. First, it can lead to foreclosure just like your primary mortgage can, so make sure the payments fit within your budget. Also, if your home value drops, you could end up with negative equity because you would owe more on the house than you could get in a sale.
When you go in for a new home equity loan or for a refinance, the lender will look at your home's value, the amount of equity that the refinance would take from the house, your employment status, your verifiable income, your credit score and other details about the property and your credit. Many people have refinanced their home equity loans and come away ahead of the game, and if your situation warrants such a change, Amansad Financial stands ready to help you through the entire process. Call one of our Equity Home Mortgage Refinancing specialists today to get an individualized analysis of your current situation and the best outcomes for you. Or Apply Online below to get Pre-Qualified now: